Rheumatoid arthritis, or RA, is a chronic health issue which affects approximately 1 percent of the population in the United States. RA is an autoimmune disorder that causes the inflammation and degeneration of the synovial tissue, specific cells and tissue which form the lining of the joints within the human body. Rheumatoid arthritis may and generally does affect every joint in the body, especially as people get older. RA commonly develops in the joints of the hands and feet, severely restricting an individual's ability to move, however, those with significant disease in the spine are at risk of damage like paraplegia. Rheumatoid arthritis of the spine is frequent in three areas, causing different clinical problems.
The first is basilar invagination, also referred to as cranial settling or superior migration of the odontoid, a health issue where degeneration from rheumatoid arthritis at the base of the skull causes the it to "settle" into the spinal column, causing the compression or impingement of the spinal cord between the skull and the 1st cervical nerves. The second health issue, and also the most frequent, is atlanto-axial instability. A synovitis and erosion of the ligaments and joints connecting the 1st (atlas) and the 2nd (axis) cervical vertebrae causes instability of the joint, which may ultimately result in dislocation and spinal cord compression. In addition, a pannus, or localized mass/swelling of rheumatoid synovial tissue, can also form in this region, causing further spinal cord compression. The third health issues is a subaxial subluxation which causes the degeneration of the cervical vertebrae (C3-C7) and often results in other problems like spinal stenosis.
Imaging studies are crucial to properly diagnose patients with rheumatoid arthritis of the cervical spine. X-rays will demonstrate the alignment of the spine, and if there is obvious cranial settling or instability. It can also be difficult to demonstrate the anatomy at the bottom of the skull, therefore, computed tomography scanning, or CT scan, with an injection of dye within the thecal sac is arranged. Magnetic resonance imaging, or MRI, is beneficial to assess the severity of nerve compression or spinal cord injury, and allows visualization of structures, including the nerves, muscles, and soft tissues. Flexion/extension x-rays of the cervical spine are usually obtained to evaluate for signs of ligamentous instability. These imaging studies entails a plain lateral x-ray being taken with the patient bending forward and the other lateral x-ray being taken with the individual extending the neck backwards. The scope of our information is limited to chiropractic, spinal injuries, and conditions. To discuss the subject matter, please feel free to ask Dr. Jimenez or contact us at 915-850-0900 .
Curated by Dr. Alex Jimenez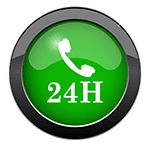 Additional Topics: Neck Pain and Auto Injury
Whiplash is one of the most common causes of neck pain after an automobile accident. A whiplash-associated disorder occurs when a person's head and neck moves abruptly back-and-forth, in any direction, due to the force of an impact. Although whiplash most commonly occurs following a rear-end car crash, it can also result from sports injuries. During an auto accident, the sudden motion of the human body can cause the muscles, ligaments, and other soft tissues of the neck to extend beyond their natural range of motion, causing damage or injury to the complex structures surrounding the cervical spine. While whiplash-associated disorders are considered to be relatively mild health issues, these can cause long-term pain and discomfort if left untreated. Diagnosis is essential.
Advanced Chiropractic & Wellness Authority ⚕ Healthcare Educator • Injury, Sciatica Specialist • 915-850-0900 📞
We Welcome You 👊🏻.
Purpose & Passions: I am a Doctor of Chiropractic specializing in progressive, cutting-edge therapies and functional rehabilitation procedures focused on clinical physiology, total health, practical strength training, and complete conditioning. We focus on restoring normal body functions after neck, back, spinal and soft tissue injuries.
We use Specialized Chiropractic Protocols, Wellness Programs, Functional & Integrative Nutrition, Agility & Mobility Fitness Training and Cross-Fit Rehabilitation Systems for all ages.
As an extension to effective rehabilitation, we too offer our patients, disabled veterans, athletes, young and elder a diverse portfolio of strength equipment, high-performance exercises and advanced agility treatment options. We have teamed up with the cities premier doctors, therapist and trainers to provide high-level competitive athletes the possibilities to push themselves to their highest abilities within our facilities.
We've been blessed to use our methods with thousands of El Pasoans over the last three decades allowing us to restore our patients' health and fitness while implementing researched non-surgical methods and functional wellness programs.
Our programs are natural and use the body's ability to achieve specific measured goals, rather than introducing harmful chemicals, controversial hormone replacement, un-wanted surgeries, or addictive drugs. We want you to live a functional life that is fulfilled with more energy, a positive attitude, better sleep, and less pain. Our goal is to ultimately empower our patients to maintain the healthiest way of living.
With a bit of work, we can achieve optimal health together, no matter the age or disability.
Join us in improving your health for you and your family.
It's all about: LIVING, LOVING & MATTERING! 🍎
Welcome & God Bless
EL PASO LOCATIONS
Central:
6440 Gateway East, Ste B
Phone: 915-850-0900
East Side:
11860 Vista Del Sol, Ste 128
Phone: 915-412-6677