Would You Visit a Chiropractor for Back Pain?
If you have persistent neck or back pain, you might be considering chiropractic manipulation, or realigning the spine by pressing on its joints, a therapy often touted to relieve such chronic discomfort. Chiropractic care is one of the most popular forms of complementary medicine. In 2012, one in 12 U.S. adults visited the chiropractor, according to an analysis of federal survey data published in January. And each year chiropractors (along with some osteopathic physicians and physical therapists) perform several million adjustments.
Will It Work?
The founder of modern chiropractic care, a 19th-century Iowan, believed that chiropractic manipulation could cure all manner of maladies. And some chiropractors still offer services for conditions such as asthma and high blood pressure, even though there's no strong evidence that chiropractic treatment helps for those. But most chiropractors focus on skeletal and muscular problems—especially low back, neck, and shoulder pain, and related headaches.
And some studies suggest that spinal manipulations ("adjustments") can help diminish such pain. A 2011 review of 26 studies found that for chronic low back pain, manipulation reduced pain in the short term at least as much as exercise and even pain relievers. Chiropractic care also improved participants' short-term physical functions, such as their ability to climb stairs or bend over.
"The bad news is that for chronic, persistent back pain, even the best therapies result in only mild to moderate relief," says Roger Chou, M.D., a professor of medicine at Oregon Health & Science University who studies back pain. "The key is finding the treatment that works for you and seeing a therapist who cares about function—not just pain relief—and who will help you get back to the activities that matter most in your life."
Special Clinic News & Events
Apr 21, 2018
9:00AM - 7:00PM
Patient Insights & Case Testimonies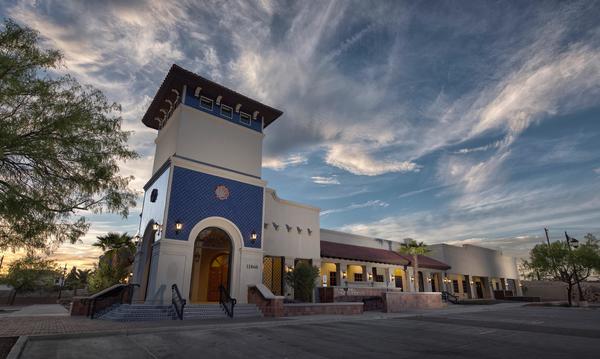 Video
Dr. Alex Jimenez looks into the results of various case studies. These are the testimonies of various patients that allowed themselves and their conditions/disorders to be studied, analyzed and ultimately corrected through chiropractic manipulation. The data has been compiled in order to educate by bringing knowledge and insight to those that may be skeptical about chiropractic medicine.
These patient testimonies detail Dr. Jimenez's step by step procedure of what goes into a chiropractic/rehabilitation treatment program. If he feels an individual needs other treatment, then he will refer the individual to the appropriate clinic or physician that is best suited for the ailment. Dr. Jimenez has teamed with the top surgeons, clinical specialists, medical researchers and premiere rehabilitation providers to bring El Paso the top clinical treatments.
These treatments focus on what works for the individual. We also strive to promote fitness and better the body through researched methods and wellness programs. These programs are natural, and use the body's own ability to achieve goals of improvement, rather than introducing harmful chemicals, controversial hormone replacement, surgery, or addictive medications.
Click Below for more case studies and patient insights and recantations.
More Info
When it comes to neck pain, a study of 181 people published in the Annals of Internal Medicine found that getting regular chiropractic care (about once per week for 12 weeks) could lessen discomfort better than acetaminophen and nonsteroidal anti-inflammatory drugs. Some research also suggests that chiropractic manipulation might work as well as medication for migraine headaches.

"For chronic backache or neck pain that is not accompanied by symptoms requiring medical attention—such as urinary or intestinal problems or weakness, numbness, or tingling in an arm or leg—considering chiropractic manipulation seems reasonable," says Consumer Reports' chief medical adviser, Marvin M. Lipman, M.D. But it isn't risk-free. "It can cause temporary headaches and, rarely, serious problems such as worsening the pain of a slipped disk," he notes.
What You Should Know, If You Go
All states require chiropractors to earn a four-year doctor of chiropractic (D.C.) degree from a program accredited by the Council on Chiropractic Education (CCE). Chiropractors are also required to pass an exam administered by the National Board of Chiropractic Examiners to get licensed.
Treatments are often covered by insurance, including Medicare Part B, which pays 80 percent of the cost after your deductible.
Back pain is one of the most common symptoms reported among the general population. While a majority of cases resolve on their own, some instances of back pain may be due to further injury or an aggravated condition. If the symptoms are persistent, it might be time to seek medical attention immediately. Chiropractic care focuses on musculoskeletal injuries and conditions, helping to restore the original health of the spine.
Check Out More Testimonials Over At Our Facebook Page!
Check Out Our Blog Regarding Spine Care
George Lara, now retired, found relief with Dr. Alex Jimenez, back pain specialist and chiropractor, for his degenerative disk disease following two back injuries he experienced several years ago. After using drugs/medications and experiencing constant symptoms due to...
read more
El Paso Back Clinic: Central
6440 Gateway East Bldg. B
915-850-0900
(Next To Guitar Center)
El Paso Back Clinic: Eastside
11860 Vista Del Sol, Suite 128
El Paso, Tx 79935
915-850-0900
(Mission Plaza)
Spine Injury Clinic & PUSH Rehabilitation Center
6440 Gateway East Bldg B, El Paso, TX 79905
Dr. Alex Jimenez DC , Injury Medical & Chiropractic Clinic
PUSH Fitness & Athletic Training 24/7
Advanced Chiropractic & Wellness Authority ⚕ Healthcare Educator • Injury, Sciatica Specialist • 915-850-0900 📞
We Welcome You 👊🏻.
Purpose & Passions: I am a Doctor of Chiropractic specializing in progressive cutting-edge therapies and functional rehabilitation procedures focused on clinical physiology, total health, functional strength training and complete conditioning. We focus on restoring normal body functions after neck, back, spinal and soft tissue injuries.
We use Specialized Chiropractic Protocols, Wellness Programs, Functional & Integrative Nutrition, Agility & Mobility Fitness Training and Cross-Fit Rehabilitation Systems for all ages.
As an extension to dynamic rehabilitation, we too offer our patients, disabled veterans, athletes, young and elder a diverse portfolio of strength equipment, high performance exercises and advanced agility treatment options. We have teamed up with the cities premier doctors, therapist and trainers in order to provide high level competitive athletes the options to push themselves to their highest abilities within our facilities.
We've been blessed to use our methods with thousand of El Pasoans over the last 3 decades allowing us to restore our patients health and fitness while implementing researched non-surgical methods and functional wellness programs.
Our programs are natural and use the body's ability to achieve specific measured goals, rather than introducing harmful chemicals, controversial hormone replacement, un-wanted surgeries, or addictive drugs. We want you to live a functional life that is fulfilled with more energy, positive attitude, better sleep, and less pain. Our goal is to ultimately empower our patients to maintain the healthiest way of living.
With a bit of work, we can achieve optimal health together, no matter the age or disability.
Join us in improving your health for you and your family.
Its all about: LIVING, LOVING & MATTERING! 🍎
Welcome & God Bless
EL PASO LOCATIONS
CENTRAL:
6440 Gateway East, Ste B
EAST SIDE:
11860 Vista Del Sol, Ste 128
PHONE: 915-850-0900 ✔️
Special Events & Announcements