It is with utmost respect and great humility for our community that we received this amazing chiropractic award.  I thank God, our patients, staff, family, friends, colleagues and many others for this.  We feel very bless in being considered. It is an award that we did not expect to receive, nevertheless humbly appreciate and accept.  All of us at the office and rehab center share in this commendation.  Being considered with these fine peer doctors gives all of us here a great sense of highly respected accomplishment.  We will alway remain steadfast and ready to take care of all our patients no matter the complexity of their musculoskeletal issues.  For over 25 years we have devoted ourselves to improve the lives of every loving soul walking through our doors.  Thank you from the bottom of our hearts.  God Bless… Dr. Alexander D. Jimenez D.C.,C.C.S.T
The following published on: Public Register
Congratulations!  You are now listed as one of the Top 3 Chiropractors in El Paso, TX. We would like to Thank You for providing consistent high quality in your area of business. Our review team either approved or updated your business listing after checking customer reviews, history, complaints, ratings, satisfaction, trust, cost and general excellence.
You can view your business at The 3 Best Rated Chiropractors El Paso, TX.
Dr. Alexander Jimenez, DC
6440 Gateway East Building B,
El Paso, TX 79905
Special Clinic News & Events
Aug 1, 2018
9:00AM - Oct 21, 2018, 7:00PM
Patient Insights & Case Testimonies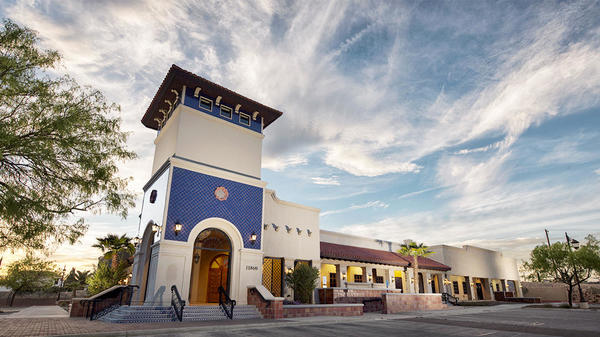 Video
Dr. Alex Jimenez looks into the results of various case studies. These are the testimonies of various patients that allowed themselves and their conditions/disorders to be studied, analyzed and ultimately corrected through chiropractic manipulation. The data has been compiled in order to educate by bringing knowledge and insight to those that may be skeptical about chiropractic medicine.
These patient testimonies detail Dr. Jimenez's step by step procedure of what goes into a chiropractic/rehabilitation treatment program. If he feels an individual needs other treatment, then he will refer the individual to the appropriate clinic or physician that is best suited for the ailment. Dr. Jimenez has teamed with the top surgeons, clinical specialists, medical researchers and premiere rehabilitation providers to bring El Paso the top clinical treatments.
These treatments focus on what works for the individual. We also strive to promote fitness and better the body through researched methods and wellness programs. These programs are natural, and use the body's own ability to achieve goals of improvement, rather than introducing harmful chemicals, controversial hormone replacement, surgery, or addictive medications.
Click Below for more case studies and patient insights and recantations.
More Info
Businesses DO NOT pay us to list them ever. You DO NOT pay us for the listing any time. We believe that local businesses provide better and personal services locally. Local businesses know your city better since they live there too. Our policy is free to list because if you can pay to list, then is it really the best business?
It has been an honor and a pleasure to work with you.
Sincerely,


President, ThreeBestRated.com®
"The Cavalry Ain't Coming. You've Got To do This Yourself."- Chris Gardner
"Do things for people not because of who they are or what they do in return, but because of who you are."- Harold Kushner
"One of the greatest diseases is to be nobody to anybody."- Mother Teresa
"Remembering that I'll be dead soon is the most important tool I've ever encountered to help me make the big choices in life.  Almost everything–all external expectations, all pride, all fear of embarrassment or failure–these things just fall away in the face of death, leaving only what is truly important.  Remembering that you are going to die is the best way I know to avoid the trap of thinking you have something to lose. You are already naked. There is no reason not to follow your heart."― Steve Jobs
"If you don't want responsibility, don't sit in the big chair.  To be successful you must accept full responsibility." – Pat Summitt
Original Commendation Letter for
The "Three Best Rated Doctors in El Paso"
Advanced Chiropractic & Wellness Authority ⚕ Healthcare Educator • Injury, Sciatica Specialist • 915-850-0900 📞
We Welcome You 👊🏻.
Purpose & Passions: I am a Doctor of Chiropractic specializing in progressive cutting-edge therapies and functional rehabilitation procedures focused on clinical physiology, total health, functional strength training and complete conditioning. We focus on restoring normal body functions after neck, back, spinal and soft tissue injuries.
We use Specialized Chiropractic Protocols, Wellness Programs, Functional & Integrative Nutrition, Agility & Mobility Fitness Training and Cross-Fit Rehabilitation Systems for all ages.
As an extension to dynamic rehabilitation, we too offer our patients, disabled veterans, athletes, young and elder a diverse portfolio of strength equipment, high performance exercises and advanced agility treatment options. We have teamed up with the cities premier doctors, therapist and trainers in order to provide high level competitive athletes the options to push themselves to their highest abilities within our facilities.
We've been blessed to use our methods with thousand of El Pasoans over the last 3 decades allowing us to restore our patients health and fitness while implementing researched non-surgical methods and functional wellness programs.
Our programs are natural and use the body's ability to achieve specific measured goals, rather than introducing harmful chemicals, controversial hormone replacement, un-wanted surgeries, or addictive drugs. We want you to live a functional life that is fulfilled with more energy, positive attitude, better sleep, and less pain. Our goal is to ultimately empower our patients to maintain the healthiest way of living.
With a bit of work, we can achieve optimal health together, no matter the age or disability.
Join us in improving your health for you and your family.
Its all about: LIVING, LOVING & MATTERING! 🍎
Welcome & God Bless
EL PASO LOCATIONS
CENTRAL:
6440 Gateway East, Ste B
EAST SIDE:
11860 Vista Del Sol, Ste 128
PHONE: 915-850-0900 ✔️
Special Events & Announcements